ABOUT
Dr. Linh Vu, DC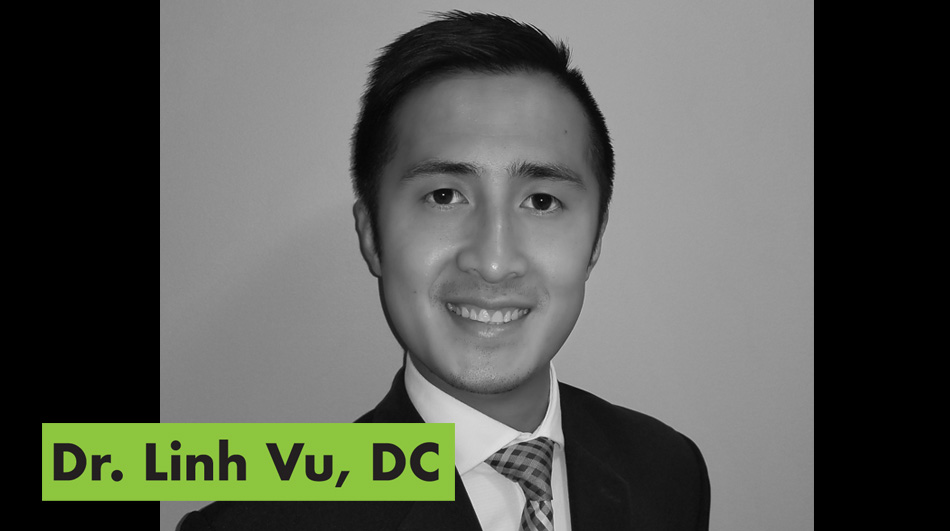 EXPERIENCE
Dr. Vu graduated from the prestigious Palmer College of Chiropractic and became board certified by the National Board of Chiropractic Examiners and Indiana State Board. In 2015, Dr. Vu has served as a Chiropractic Physician in Anderson, IN.
Dr. Vu's experience and expertise has helped improve the lives of hundreds of patients. Cardinal Clinic's approach is to focus on the health and ongoing wellness of each individual patient by applying the most current and thorough methods.
MISSION
His mission is to restore health through natural chiropractic care, allowing his patients to live their lives to the fullest each day.
BACKGROUND INFORMATION
Dr. Vu grew up in Indianapolis, IN and graduated from Lawrence Central High School. His passion and love for Indiana has brought him back to help give back to our community. In his free time, Dr. Vu loves to golf, bowl, fish, try new foods, travel, and spend time with his family.
Growing up, I always knew that I would end up in healthcare!
SERVICES: TECHNIQUES
Patient Care
Dr. Vu skills and expertise help improve the lives of hundreds of his patients.
Chiropractic : Diversified, Gonstead, Cox Flexion/Distraction, Activator, Myofascial release, rehabilitation, andkinesio-taping
X-Rays :   Full digital X-rays